Tried and true. Which shingle is for you?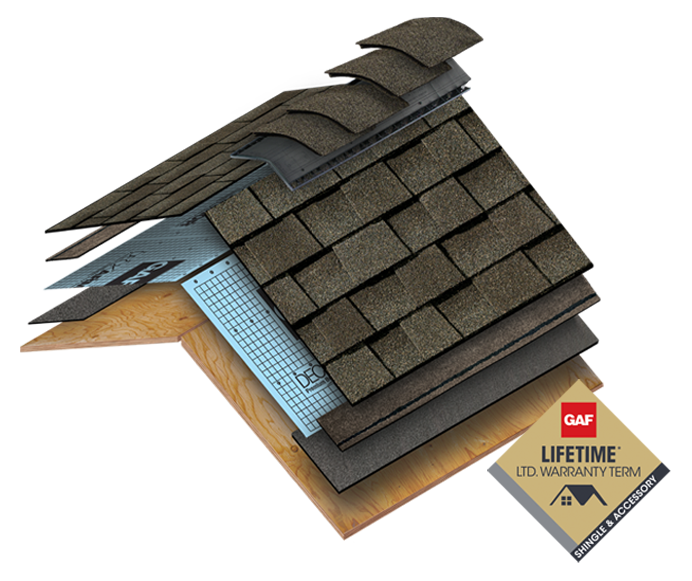 Traditional asphalt shingles are by far the most utilized roof covering for sloped roofs in the American mid-west. This is certainly because of their shake-like aesthetic and absurd value for the price.
New technology and methods allow roof systems to last for a lifetime and come in many different styles and colors.
Like all other roof systems, shingles require proper methods and additional protections to keep your property safe and dry throughout the system's life. All shingled system require the use of new metal flashing to waterproof along all walls, pipes and vents. Membrane flashing, often called "Ice and Water Shield" adds additional protection in all leak-prone areas.
The combination of high-quality material and professional techniques and application are necessary to achieve a worry-free roof solution for decades to come.
Peace of mind for half a century
Our systems come warrantied by GAF for 50 years and guarded against fading and staining for 25 years.
Browse shingle styles
Shingles are often more than half of what the world sees of your home.

America's #1-selling shingle
More families have found shelter and peace of mind under a Timberline roof than any other brand. And now, a good thing just got even better. Color is darkest along the top and fades to full color toward the bottom, providing an enhanced appearance of depth.

Consider a more varied look
The American Harvest line's custom color palette uses surprising colors that reflect the beauty of America's heartland. Subtle blends with contrasting colors add even greater dimensionality and beauty to your roof using higher contrast and on-trend colors.
Which ridge cap style to top it all off?
Ridge shingles create the outline of your roofs shape and silhouette.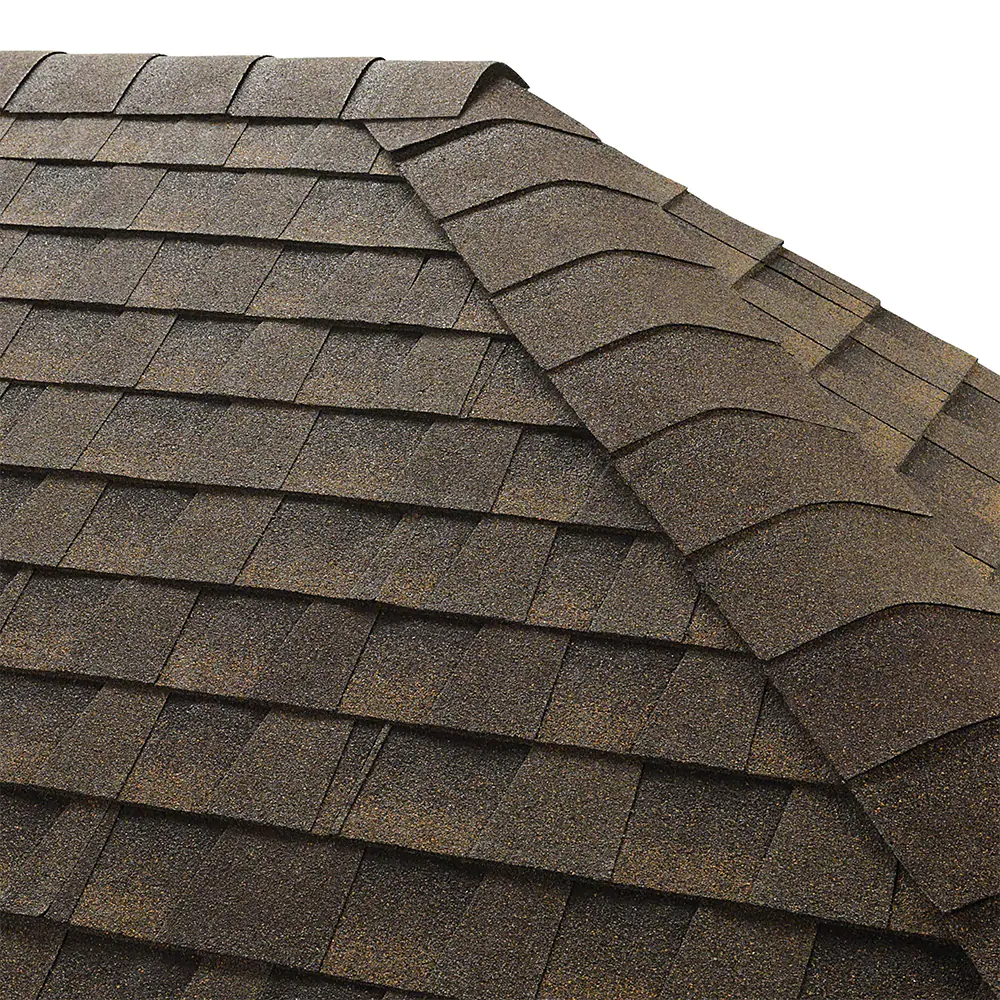 Standard Profile
GAF Seal-a-Ridge shingles ensure that your most vulnerable areas last as long as the rest of your shingles. Standard-profile ridge shingles are limited to a 90mph maximum wind speed warranty.
High Profile
GAF Timbertex ridge shingles are a significant step up in both aesthetic and protection. High-profile ridge shingles are warranted up to 130mph maximum wind speed.
Complete the system
If your insurance covers building code costs, these are included!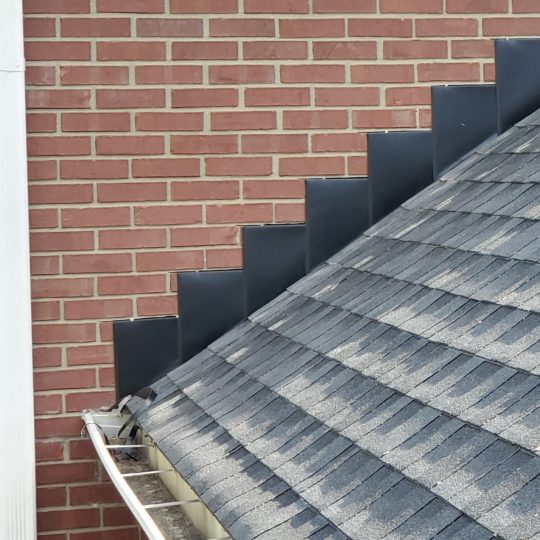 Walls and skylights are protected with new flashing (metal waterproofing) capable of lasting as long as the new roof system and up to all current building standards.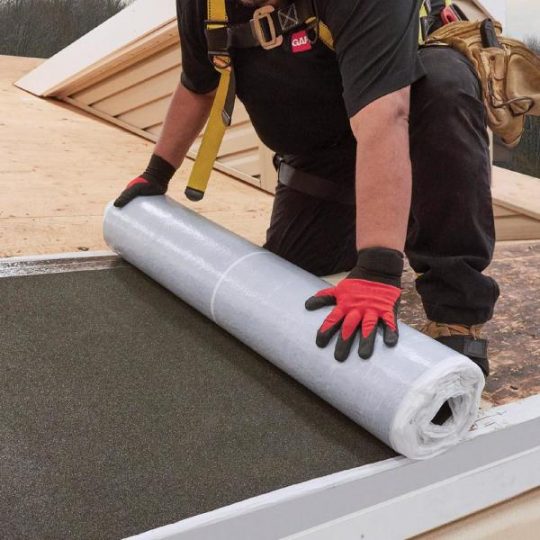 Waterproofing Critical Areas
Like flashing, heavy-duty synthetic underlayment is applied over the entire roof surface with self-adhered leak barriers installed at all critical leak areas.
Heavy Duty Lifetime Accessories
Accessory flashings are the most notorious "scheduled" leak-sources. These typically fail after a maximum of 5-7 years, whereas ours are guaranteed for 50 years.
Understand the integral parts of a highly effective and long-lasting roof system by tapping or hovering your cursor over the magnifying glasses