Thinking more rural or industrial?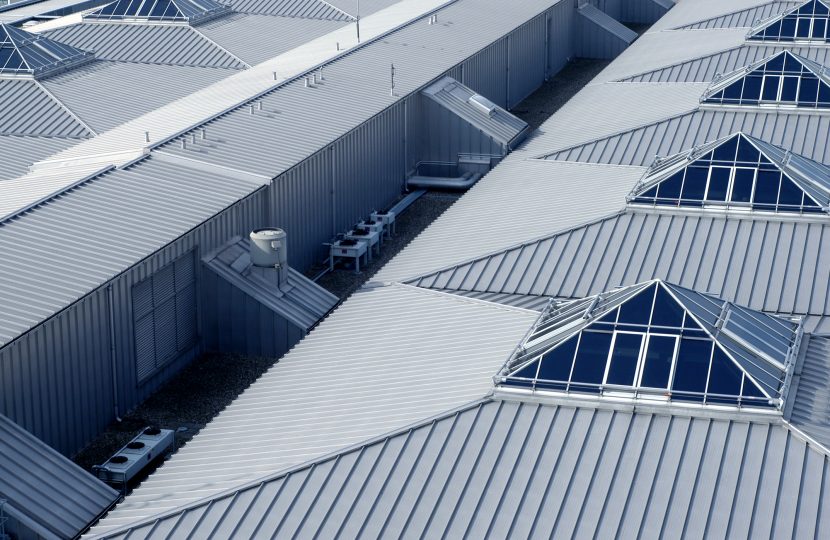 Metal roofing is becoming incredibly popular as a more consistent and maintenance-free solution for homes and commercial structures. With a quality coating and proper application, metal roofing can carry a life expectancy beyond 50 years, as well as formidable resistance to hail impacts. 
Like all other roof systems, metal requires proper installation and additional protections to keep your property safe and dry throughout the system's life. All metal systems require the use of new metal flashing to waterproof along all walls, pipes and vents. High-temperate membrane flashing, often called "Ice and Water Shield" adds additional protection in all leak-prone areas.
The combination of high-quality material and professional techniques and application are necessary to achieve a worry-free roof solution for decades to come.
Due to labor shortages, we are unable to accept new metal roof projects at this time. Scheduling will resume Spring of 2022 for 2023 installs.
Browse metal styles
Both the primary paneling and trim metals are determined by the panel profile.

Ribbed
Ribbed metal panels account for roughly 80% of all agricultural and residential metal roofs due to its
value. Costing slightly more than a shingled roof, 29 gauge (28.5) ribbed metal offers the ultimate farmhouse appeal and minimal seams for moisture intrusion.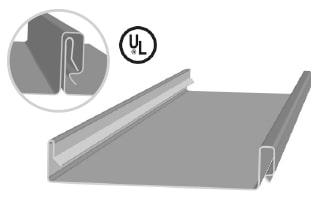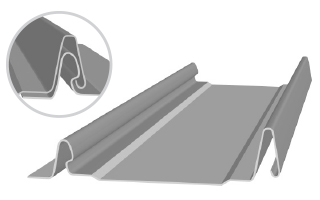 Standing Seam
With a more rigid profile and embossed with drain channels, standing seam offers the highest level of protection available. Paneling comes in 26-gauge or heavier 24-gauge where longevity and weather-resistance are most valued. Varying trim options can be pre-fabricated for ease of installation or hand-crafted to hide fasteners vulnerable to weather.