It's everywhere because it works.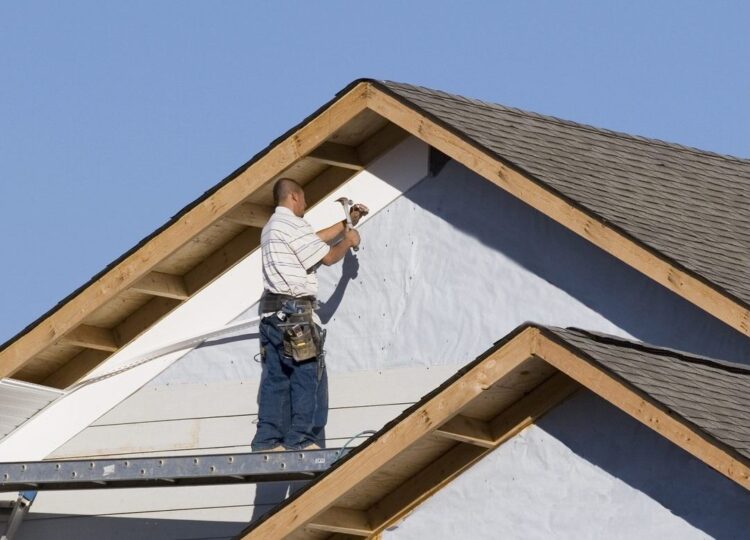 Vinyl siding is everywhere in the American mid-west. In the same way asphalt roof shingles define many areas of our country, vinyl siding provides the protection, weather-resistance, and color/style options to fit nearly everyone. It also manages this at a fraction of the cost of it's nearest competitors.
New technology provides better wind resistance and significant increase to fading. Vinyl can also be cleaned quite easily where other materials permanently stain or become damaged by detergents and pressurized water. Cleaning vinyl siding is obviously a much more cost-friendly alternative to re-painting your wood siding every handful of years.
Professionally installed vinyl siding and soffit can achieve a worry-free roof solution for decades to come.
Peace of mind for half a century
Our systems come warrantied 50 years by:

Understanding the styles of siding
While this can seem overwhelming at first, a quick minute of explanation makes it much easier. Most available options are repeats of the same overall aesthetic with changes to the material thickness, how far the profile protrudes out from the wall, the profile style, the width of the panels, and the colors in which each style is available.
Most siding you see is "clapboard" (pronounced klab-bird) or "lap" style. The options available almost always include standard clapboard, which has a nearly flat profile, or "dutch lap" which more quickly protrudes away from the wall before a sharp bend which puts more of the siding-face at maximum distance from the wall.
Clapboard siding is most commonly found in D4 or D5 profile, which is simply to say that each panel consists of two (double) 4″ or 5″ laps. Some styles also come in single or triple lap, such a S8 – single-lap 8″, or T3 – triple 3″ lap.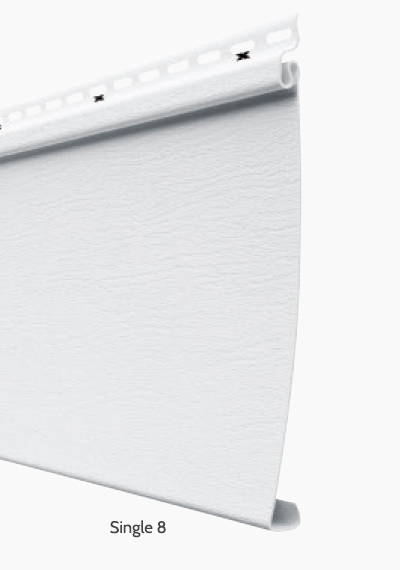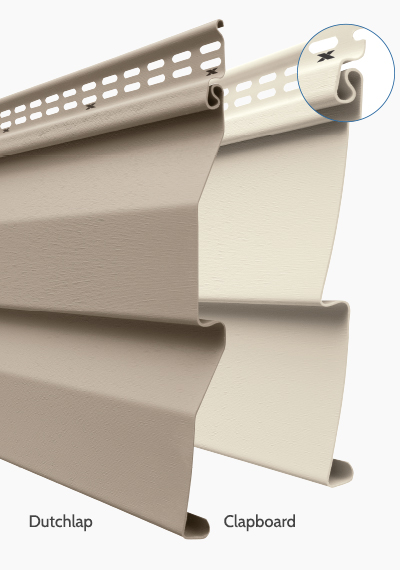 Styles of lap siding in order of thickness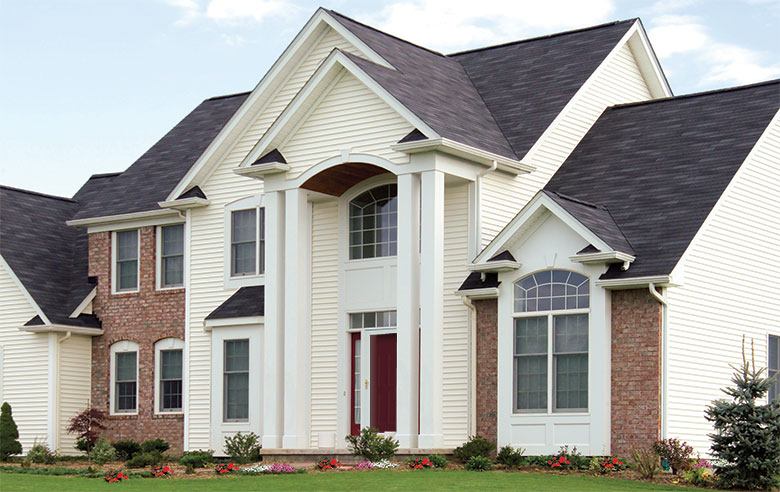 Summit Manor
The least expensive of the five basic lap-styles. Panels are .040″ thick and pass wind testing up to 129mph. The panel projects 1/2″ from the wall with a low gloss, lightly embossed texture.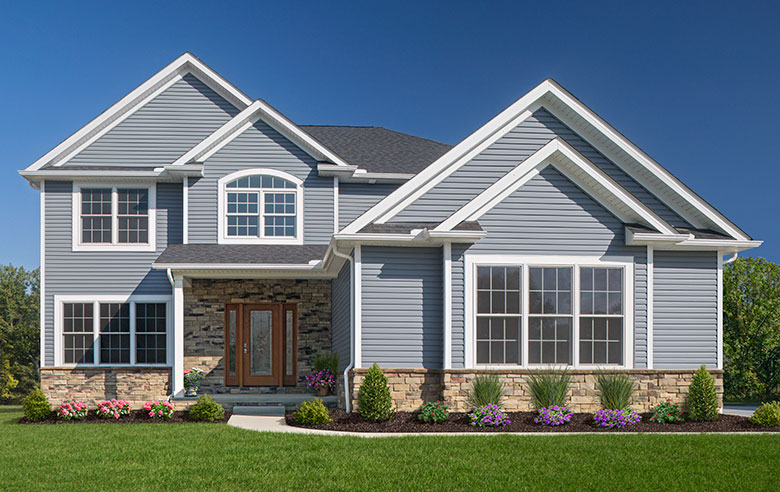 Woodsman Select
The next step up from Summit Manor. This panel is .042″ thick and passed wind testing up to a significantly higher 203mph. The panel projects 5/8″ from the wall with the same low gloss, lightly embossed texture. 
Norandex Woodsman Select value-centric but with premium performance.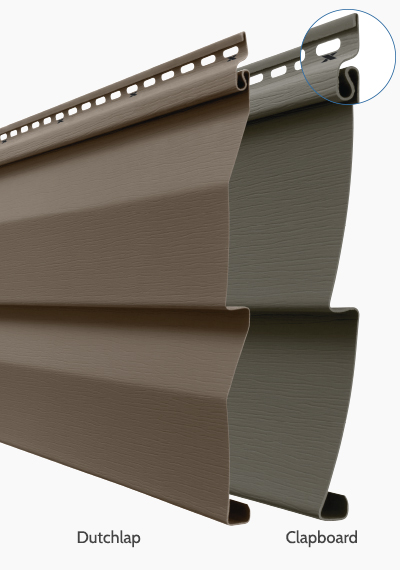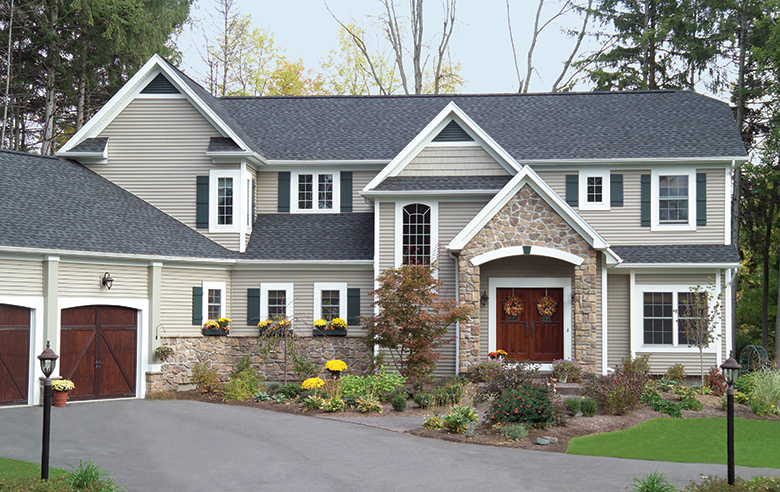 Cedar Knolls
Boasting better protection, color options, wind resistance and a deeper texture, the Cedar Knolls line is your best value for a premium siding. Sitting at .044″ thick, 5/8″ projection and wind tested up to 222mph, this panel is slightly glossier with a heavier texture.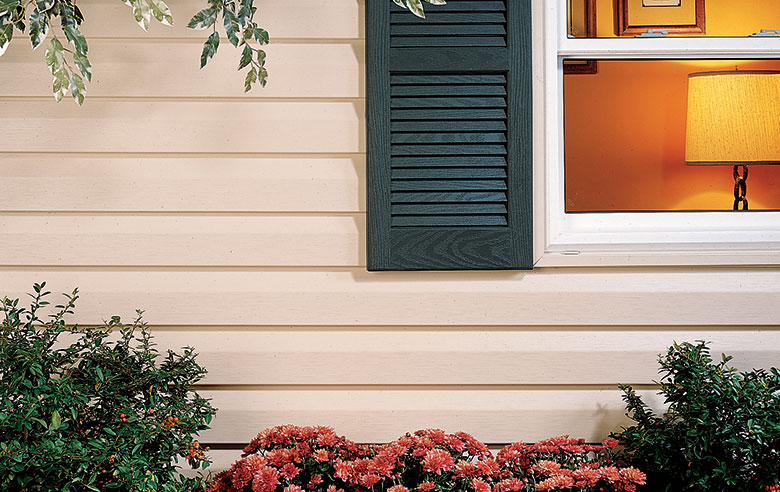 Great Barrier
Being .046″ thick and wind tested up to 240mph, this style projects 3/4″ from the wall with a fine cedar grain texture. The deeper projection is noticeably more pronounced.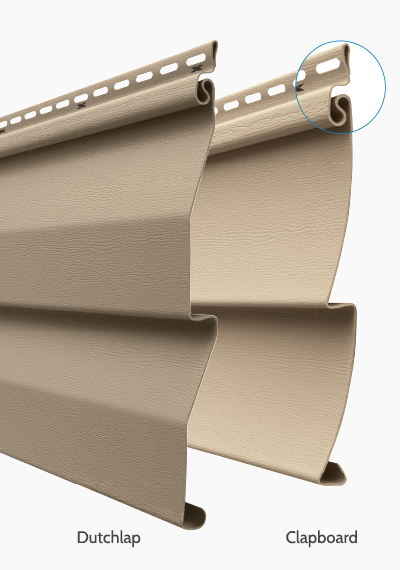 Sagebrush
The heaviest panel at .050″ thickness makes the premium Sagebrush series more resistance to damage from things like hail and ladders. It is wind tested up to 222mph and projects 3/4″ from the wall, but comes in a limited number of color options.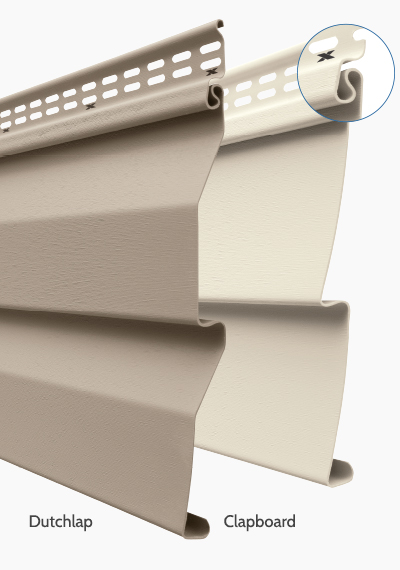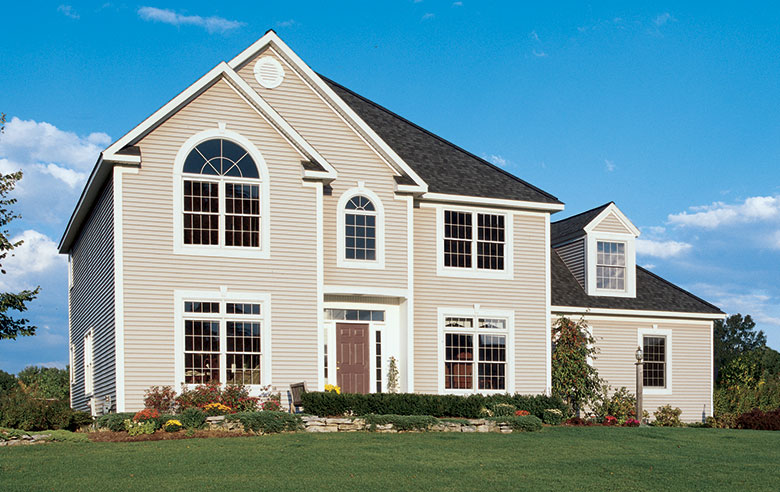 Polar Wall Plus!
Helping to insulate your home from outside of the wall cavity, Polar Wall Plus! siding increases your home's R-value without having to spill the contents of your walls. Panel thickness is .046, similar to the Great Barrier line, but due to the foam spacing has slightly reduced wind resistance. This spacing also makes for more noticeable trim around edges, windows and doors.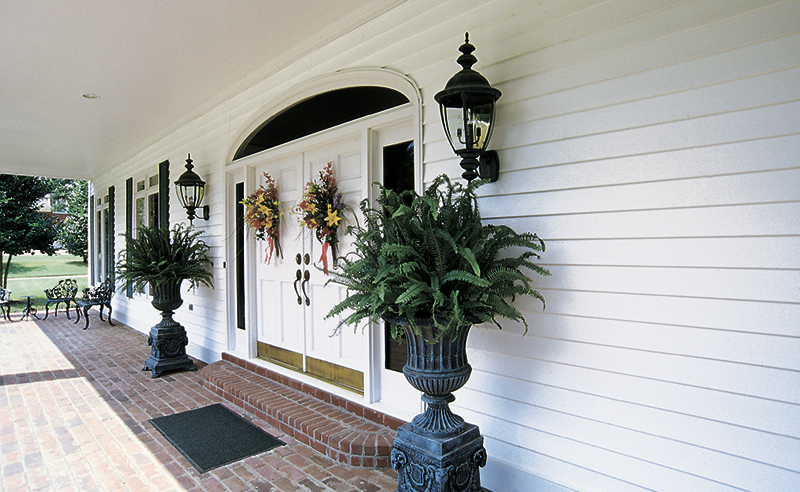 Sterling
Direct and effective. The Sterling line is a single choice meant for those who are looking for a heavy vinyl alternative to wood. It comes in only one option: clapboard profile, white color, .048″ thickness, 5/8″ projection, 8″ single-lap and wind tested to 160mph.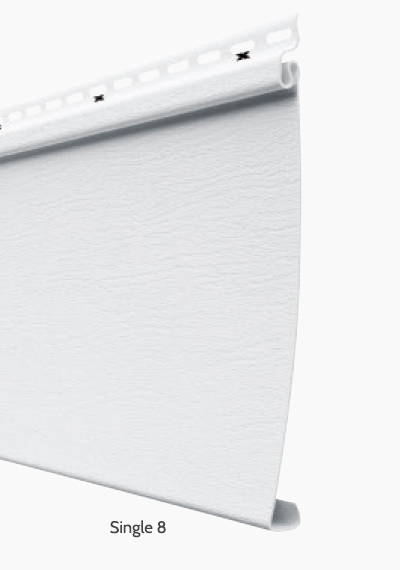 The Brushstroke Collection
Three very different styles. This series is mostly known for it's Cambridge profile with large rounded channel at the bottom of each lap. The Shenandoah is similar, but with a less-defined channel. The T3 is the smallest Norandex lap profile available.
Board and Batten
The only profile designed to be installed vertically. This is the thickest available panel at .052″ with a heavy wood grain texture. This style is popular as an accent on smaller walls, and can also be installed diagonally to add character to the outside of a home or business.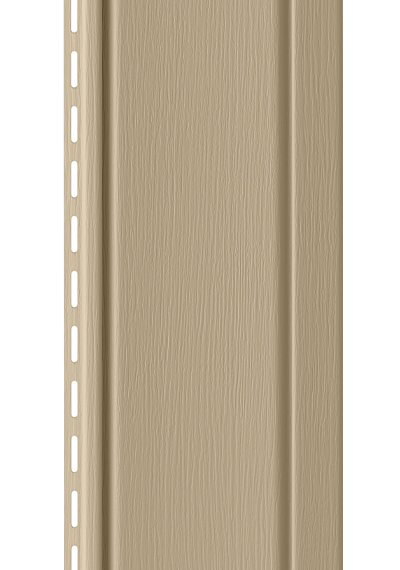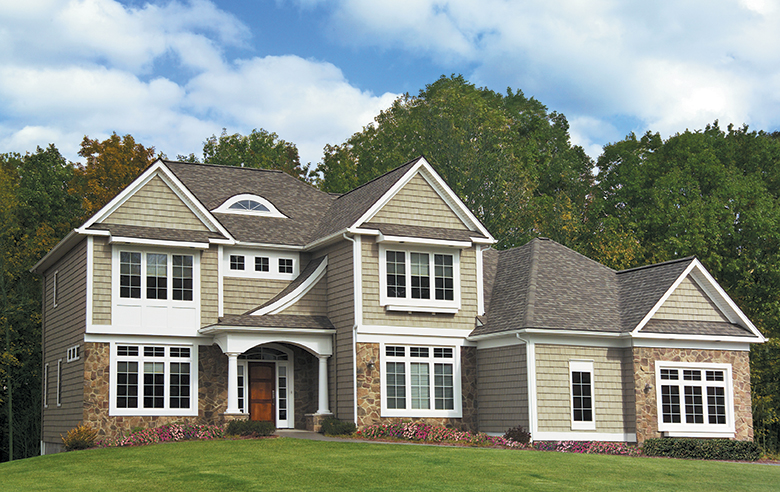 Rustic Hill
Three very different styles with bold designs and unheard-of durability. For example, the Hand-Split Shake panels are .100″ thick – twice as thick as an already ultra-premium lap siding like the Sagebrush.
Understandably so, slate and shake style accent siding is very expensive. This is why such products are used mostly on the front of their buildings or around outdoor dining and seating areas. 
Condensation forms and runs down the backside of your exterior surfaces. For this reason, vapor barriers are required nowadays by practically all building codes. This also helps with "loose" airflow through your walls.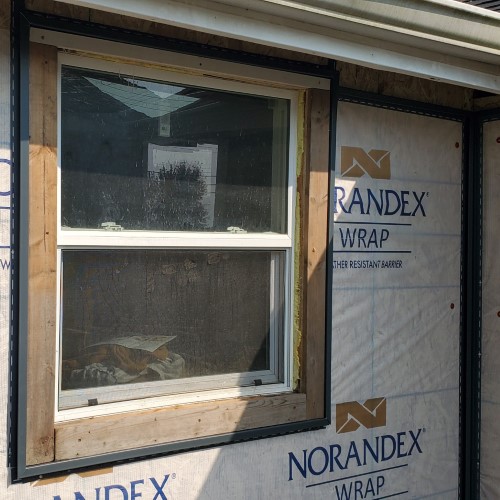 Proper Trim and Channeling
Like roofs, your most-vulnerable areas will always be at edges and transitions. Proper construction practices and use of accessories specific to each siding series are critical to keep the outside away from the inside.
Accessory Mounting Blocks
Beautify your lights, vents and plumbing connections with decorative and functionally protective accessory mounting blocks.